Professional Grade Invisible UV Fluorescent Paint
See 'Delivery' tab for our dispatch days, shipping costs and options. Prices exclude VAT.
Starglow Universal Primer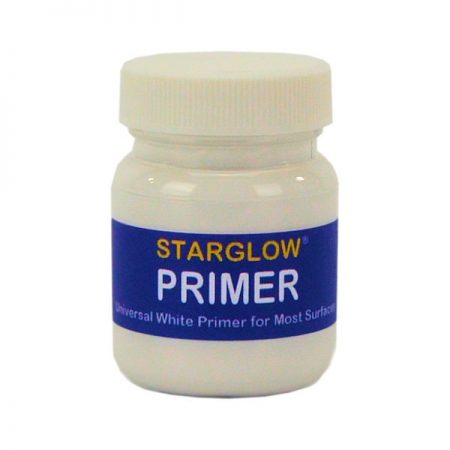 A safe and non-toxic water-borne universal white primer for use on wood, metal, masonry, plastic etc, Provides excellent paint adhesion and enhances glow. Suitable for interior and exterior applications. British Made.
Sizes available:  30ml, 60ml, 120ml, 240ml, 500ml & 1 Litre
If you need help or advice, please call or email us. We are here to help you.
If you are unsure of how this paint works or its suitability for your purpose, please email or call to discuss first and / or order a sample to try. Starglow Paints are non-stock items made fresh to order and therefore cannot be returned.