Premium Grade Luminous SMART Additives
Starglow Stardust are hundreds of tiny ultra-bright glowing particles, which when charged with artificial or day light, glow just like hundreds of tiny stars.
or scroll down to read more about this product
So what are Glow-in-the-Dark Crystals?
Starglow Stardust is tiny photo-luminescent crystals of varying size and shape, which absorb invisible UV energy from existing light sources and then re-emit most of that energy as visible light.

This process happens in real-time so crystals actually glow all the time, just that in normal lighting conditions we cannot see this glow effect, but it does tend to give the crystals a light greenish appearance. Most of the energy stored by the crystals is re-emitted immediately, however some of that energy is retained and slowly released as a gradually diminishing afterglow. Starglow Stardust is extremely versatile and suitable for use in hundreds of artistic and craft applications.
Stardust is ECO safe and non-toxic, can be recharged thousands of times and will last many years.
Suitable Clear mediums...
Starglow Stardust is a high quality, next-generation, industrial strength, Strontium Aluminate crystal, compatible with most mediums and able to cope with extremes of temperature. It is durable, highly versatile and very long-lasting, as is underpinned by our unique 10 year guarantee.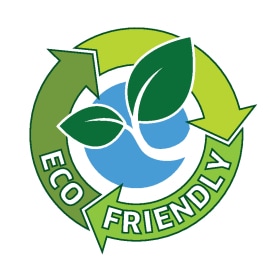 Starglow Stardust is ECO safe, non-toxic and non-radioactive. 
Starglow Stardust at a glance
Suitable for use with most clear / opaque mediums such as clear paint, epoxy resin, glass, wax, plastic, glue, silicone etc
Starglow Stardust can be charged (excited) indefinitely by most forms of natural or artificial light and last many years.
For most 'starry' effect applications between 3-10% Stardust to medium will produce the best results.  
Do not grind or mill the Stardust as this will damage its crystalline structure and prevent it from working.
Where possible use against a white background as this will enhance and enrich the resultant glow, where as a very dark background may reduce the glow effectiveness and make the presence of the particles more apparent in daylight.
Stardust does not dissolve into any medium it is simply suspended or allowed to settle as a glowing layer. 
Stardust has a high specific gravity so it will usually settle relatively quickly unless the viscosity  / thickness of the medium / resin is high enough to keep it suspended. 
The powder can cope with high temperatures (600 C) and so is suitable for use in glass kilns.
Starglow Stardust is very durable and long-lived making it suitable for use outdoors as well is indoors.
Whilst Stardust is non-toxic, ensure use by children is properly supervised by an adult.
See 'Delivery' for our dispatch days, shipping costs and options. Prices exclude VAT.