Professional Grade UV Fluorescent Paint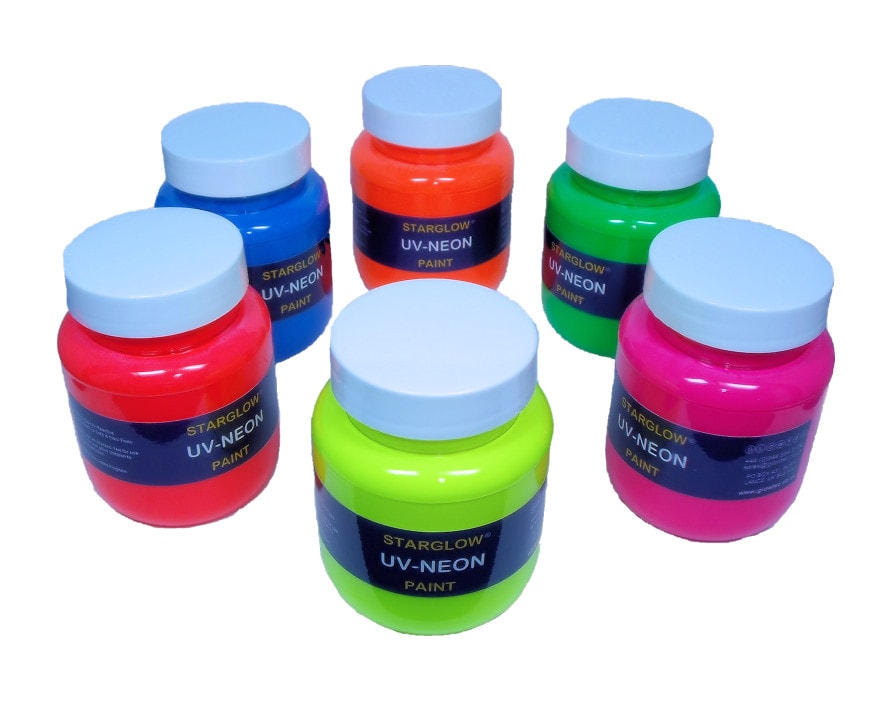 High Performance, water based UV paints, designed to be extra-tough, very long lasting and suitable for both indoor and outdoor applications.
or scroll down to read more
Note: These paints do not glow-in-the-dark. however they do fluoresce brightly when exposed to UV Blacklight.
Starglow UV NEON Paints are water-borne polyurethane coatings containing a vivid fluorescent (Day-Glo) pigment which reacts to longwave UV light at 365 – 385nm by fluorescing brightly in one of several colours. Unlike our range of Clear UV paint, UV Neon paints are visible in normal light as vivid fluorescent colours.
UV NEON paint should be applied over a suitable white (or white-primed) surface, so they should be ok to use on most surfaces.
Starglow UV  NEON Paints are designed to be durable, highly versatile and very long-lasting, as underpinned by our unique 10 year guarantee.
Our paints are used and trusted by many Organisations throughout the World, as well as in countless homes, businesses, schools and universities. Starglow paints are manufactured in the UK to comply with EU Safety Regulations and are safe, solvent-free, non-toxic and virtually odourless.
Not all UV paints are the same!
These amazing floating islands were created using discarded plastic bottles painted in Starglow UV NEON Paint by the talented Murude Mehmet and displayed at Winter Lights, Canary Wharf 2019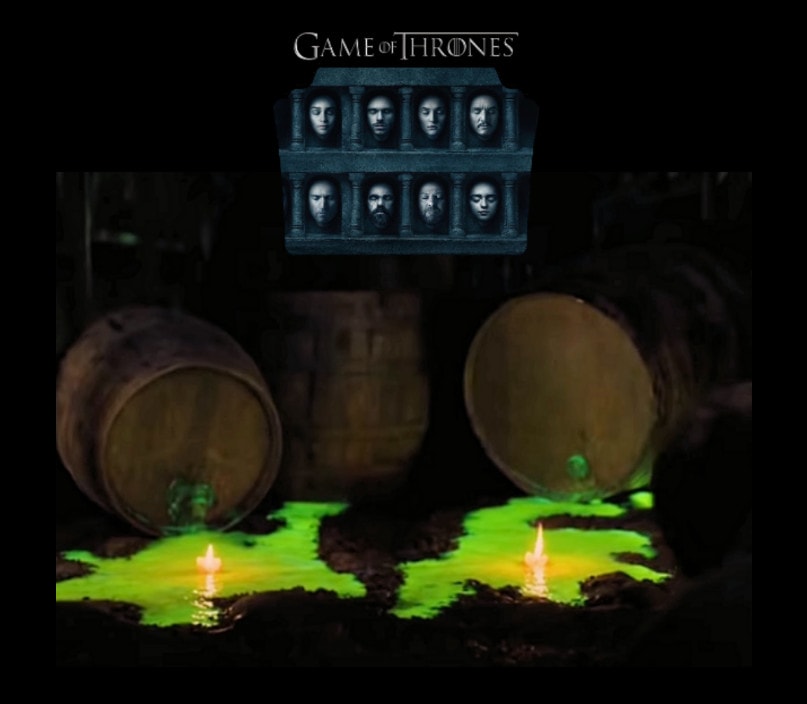 STARGLOW UV NEON Paints used as 'Wild fire' in Game of Thrones Season 6, where Cersei Lannister blows up the Sept of Baelor.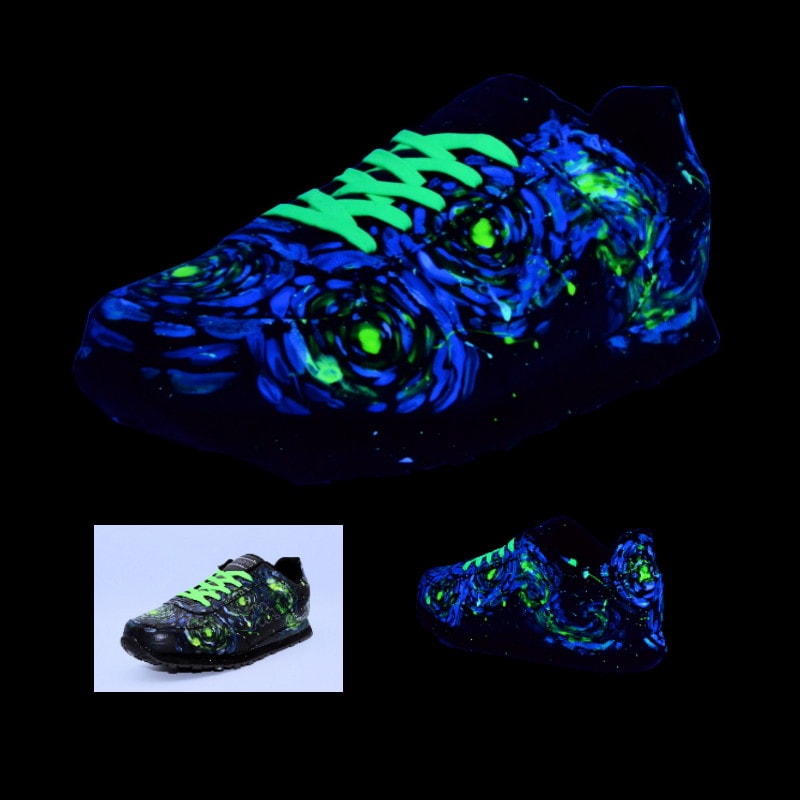 STARGLOW UV NEON Paints used on black trainers to create a VAN GOGH 'Starry Night' effect.

So why are our paints so good?
Because we make 'em that way.  We do not cut corners on quality nor do we use cheap ingredients, quite the opposite. When you compare Starglow paints with those made by other companies, you'll see the difference. Starglow paints are premium grade so they glow brighter, last longer and look better, but yes, they do cost a little more.
By only using the very best of ingredients available for optimum pigmentation, do we achieve the results we are happy with, and if we're not happy why should you be?
We make Starglow paints to be ECO safe, waterproof, wash proof, tough and flexible; able to cope with most demanding interior and exterior applications.
So yes, we could produce cheap, poor quality paints, but why would we put our name to that?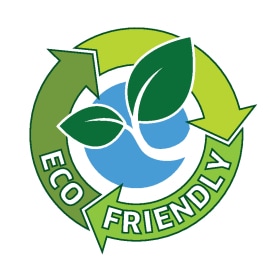 Starglow paints are based on a non-toxic water based PU Acrylic formula, free from solvents and harmful chemicals. They have low VOCs, are non-flammable nor harmful to the environment. Virtually odourless, these paints are quick-drying and brushes wash out in water. What's not to like?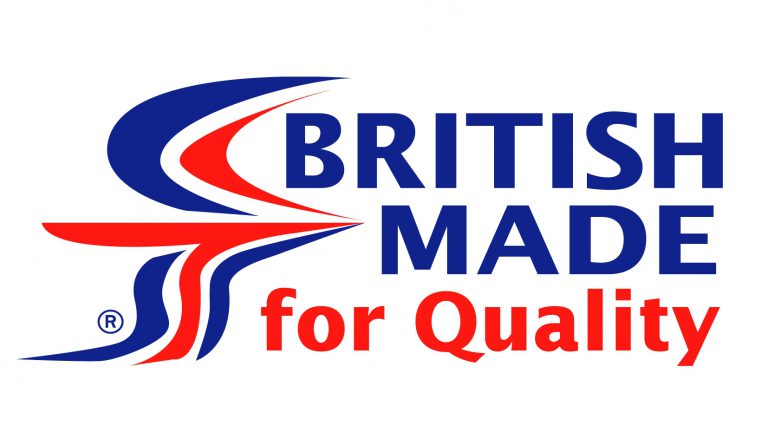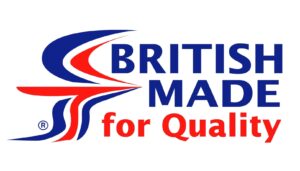 Starglow paints are proudly manufactured right here the UK for quality, performance and reliability. 
For more information and guidance on these paints and how to use them. Click the button. 
See 'Delivery' for our dispatch days, shipping costs and options. Prices exclude VAT.