For those
Darker
Venues and Gigs
A set of precision cut, ultra low-profile, self-adhesive, luminous fret position markers, suitable for use on most Guitars and Basses. 
or scroll down to read more about this product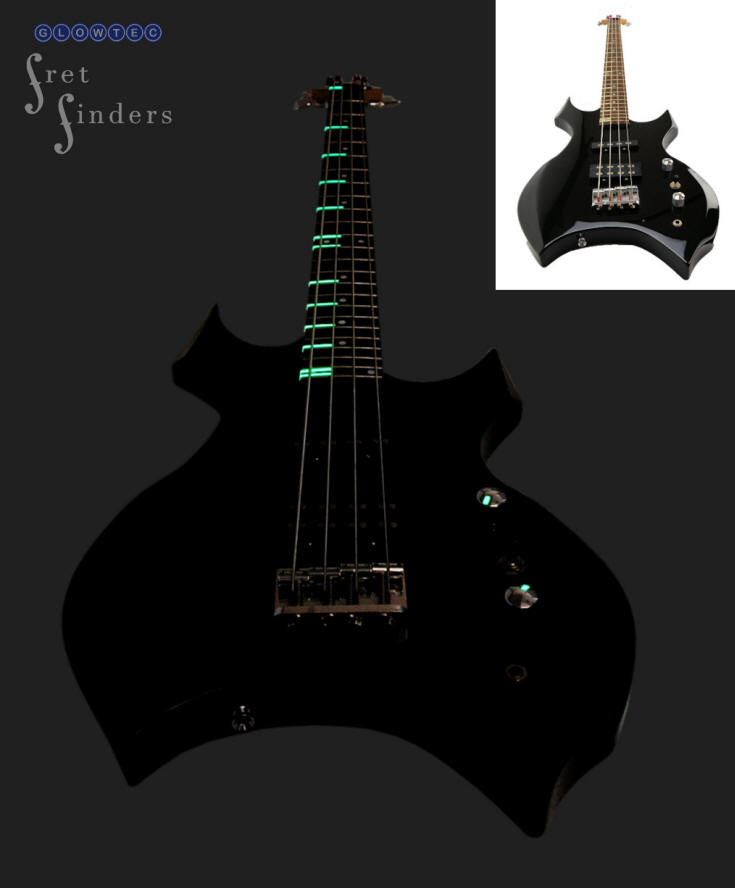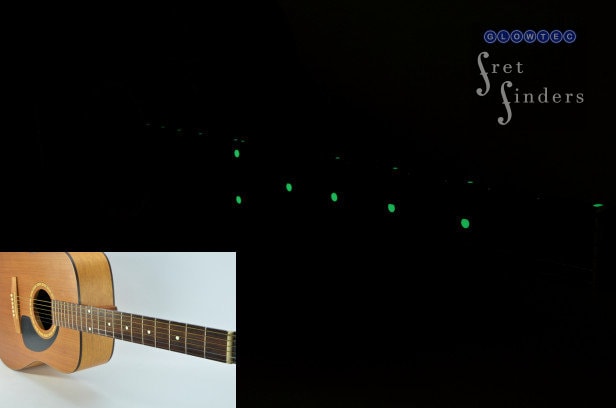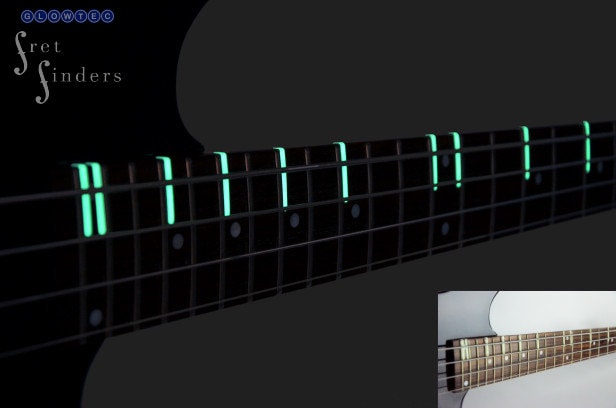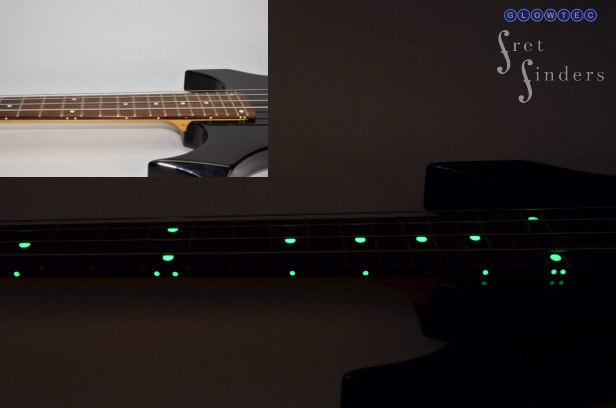 Fret Finders require charging with light to provide the energy they need to glow.
The more charge they receive the brighter they glow and longer they last. You can tailor the level of glow that is right for you and the environment you are performing in, by simply limiting the amount of charge you allow your Fret-Finders to receive.
We recommend a small UV-LED Key-light or Torch be on hand should you need to give them a quick boost, but watch out – they really blaze under UV Stage lights!
Whilst Fret-Finders have a very low-profile (only 0.2mm) they do sit slightly proud of the surface.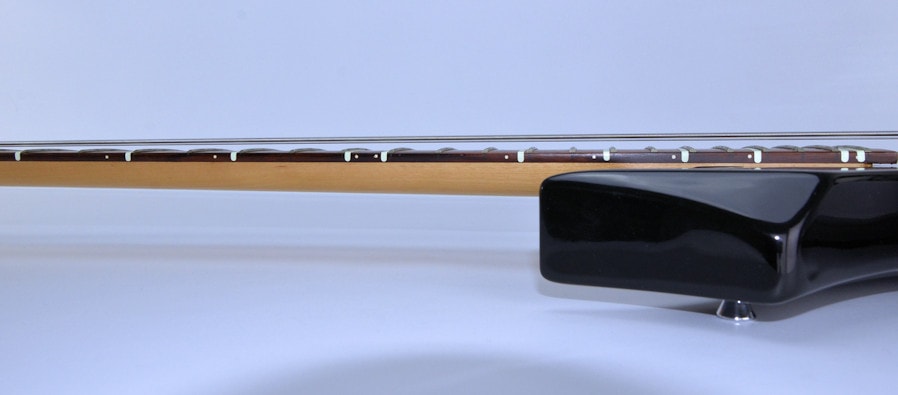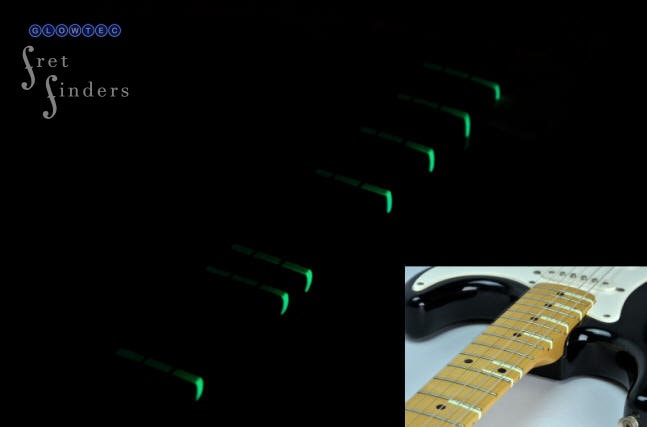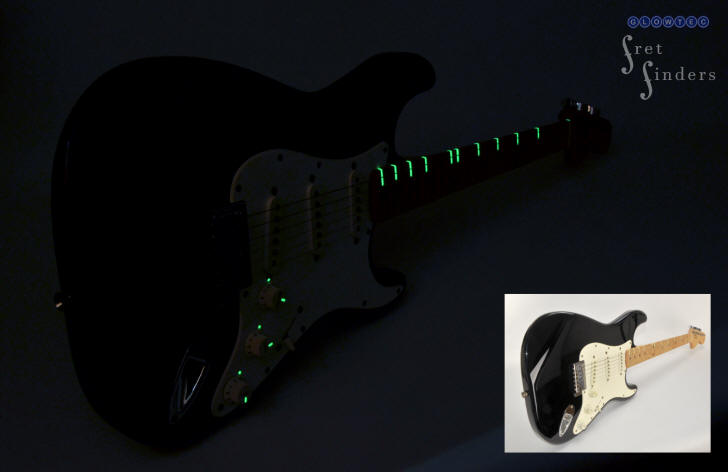 Player-eye-view of top-fret position markers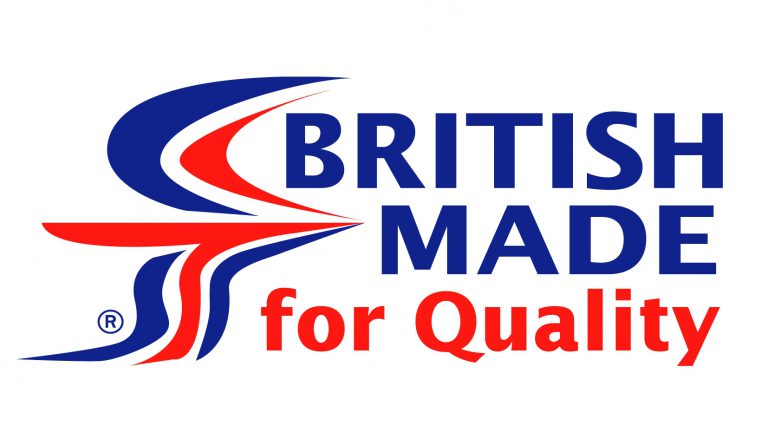 All our own brand products are designed, developed and manufactured here in the UK for British quality, performance and reliability.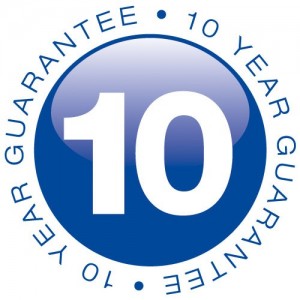 We are so confident in our Fret Finders we Guarantee them to glow for 10 years. Beat that.
See 'Delivery' for our dispatch days, shipping costs and options. Prices exclude VAT.