Instant Starry-Sky Ceiling Paint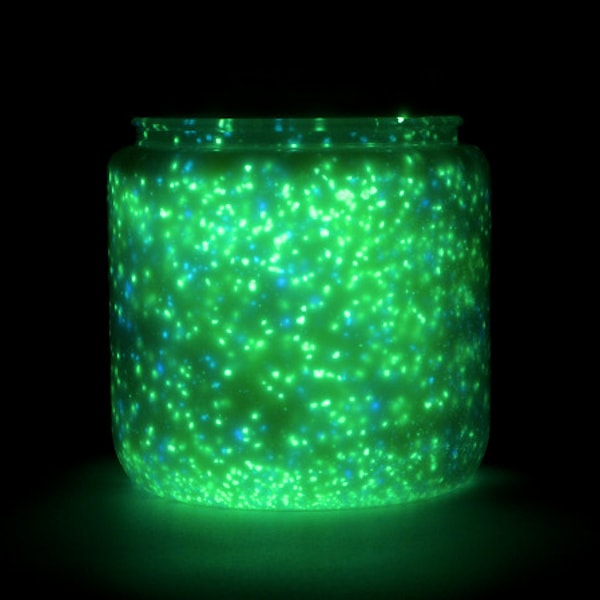 Developed and produced in the UK by GLOWTEC. Starglow Pixie Paint is an incredible clear ceiling paint containing thousands of tiny glowing stars, to add an exciting new dimension to night time in children's bedrooms. 
When charged with natural or artificial light, the thousands of tiny crystals, will glow for hours at a time. So at night, this virtually invisible, starry paint, will transform any white ceiling into a magical vista of shining stars.
A 1 Sqm section of a Pixie-painted white ceiling with Starglow SuperStars added for effect  (As per our Starry Ceiling Kits)
Just one coat of this amazing starry paint will lay down a truly unique, randomly created starry pattern with each and every brush stroke.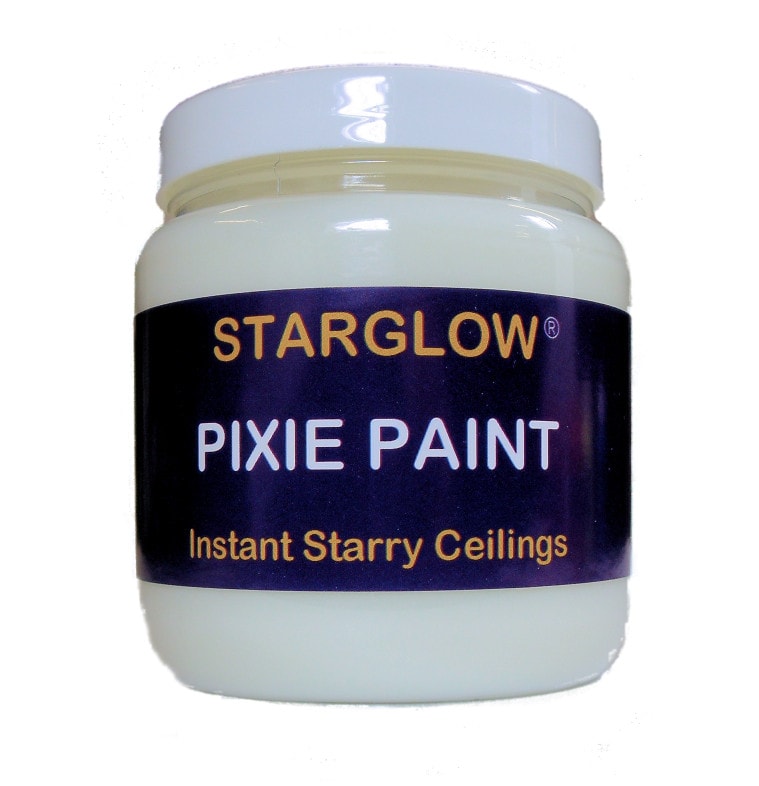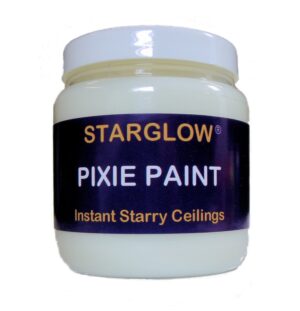 Hi Glowtec.
I am not sure how I can get a good picture of my son's ceiling that we did with Pixie Paint, but it is brilliant. We brushed it in big bands in some places, but the best bits were where we created spiral galaxies and concentric rings. We also added the tiny stick on stars. These are amazing because they are virtually invisible in daylight.
They worked best when we put them in gaps in the Pixie Paint – we created specific constellations for each member of our family. The glow is incredible. After a sunny day, they glow well into the early hours of the morning – I have seen them still glowing at 4am! Even on an overcast Winter's day, we get a good glow at bedtime.
Best regards.
Gillian Anthony
There are other great uses too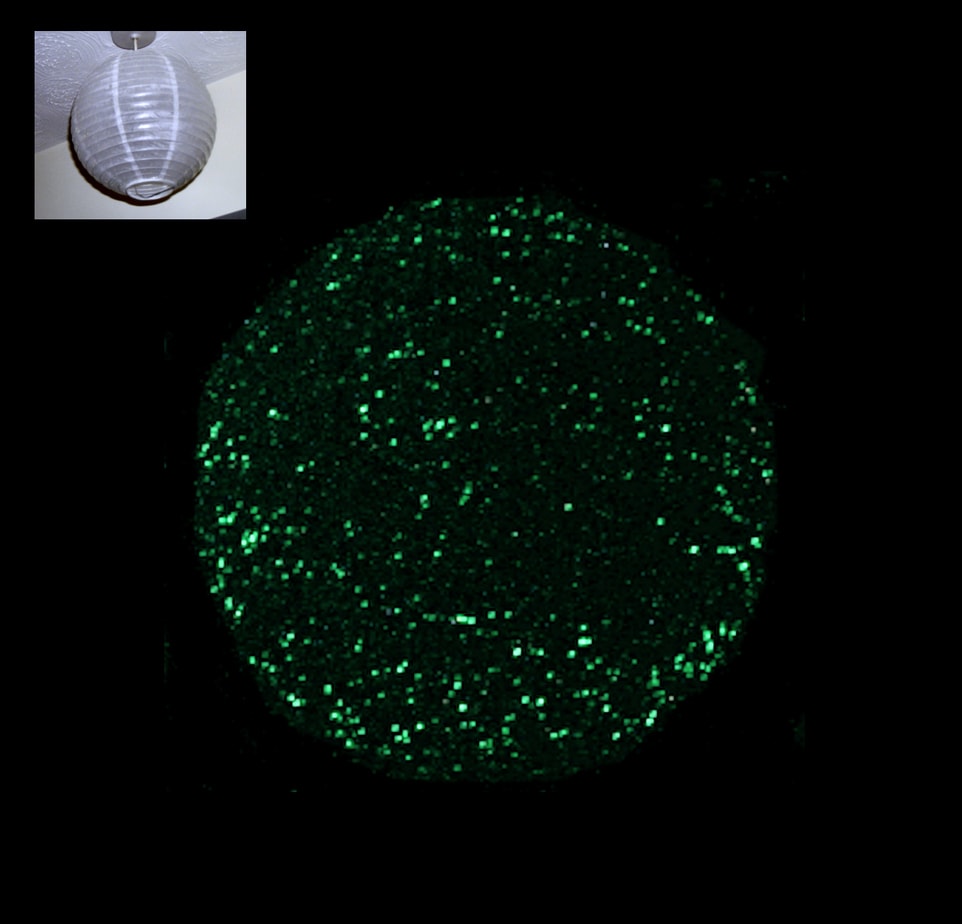 Starry-night ceilings are just one great application for this kind of paint. For a whole new dimension in after-dark room design, try it on bedroom lampshades, or as part of mural artwork etc.
Søren Kornerup came up with this charming window wall mural idea for her children.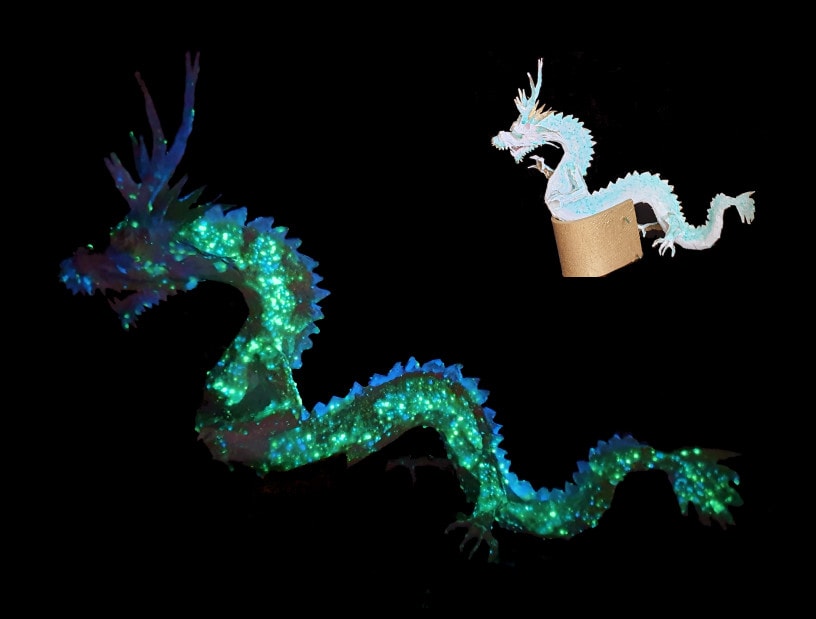 Dominique Wagner created  with this beautiful Chinese dragon sculpture
What are Glow-in-the-Dark paints?
Often referred to as phosphorescent, illuminous, luminous or luminescent paints, are essentially a clear paint suspension containing microscopic photo-luminescent crystals, which absorb invisible UV energy from existing light sources and then re-emit most of that energy as visible light.  
This process happens in real-time so glow paints actually glow all the time, its just that in normal lighting conditions we cannot see this glow effect, but it does tend to give the paint a light greenish appearance. The energy the crystals do not re-emit immediately, is retained and slowly released as a gradually diminishing afterglow. Starglow paints can be recharged thousands of times and last many years.
Starglow Paints are made in the UK using the very latest in photo-luminescent technology, for a brighter, richer, longer-lasting glow.  
These high-performance, water-based paints are solvent-free and non-toxic.
So why are our paints so good?
Because we make 'em that way. We do not cut corners on quality nor do we use cheap ingredients, quite the opposite. When you compare Starglow paints with those made by other companies, you'll see the difference. Starglow paints are premium grade so they glow brighter, last longer and look better, but yes, they do cost a little more.
By only using the very best of ingredients available and optimum pigmentation, do we achieve the results we are happy with, and if we're not happy why should you be?
We make Starglow paints to be ECO safe, waterproof, washproof, tough and flexible; able to cope with most demanding interior and exterior applications.
So yes, we could produce cheap, poor quality paints, but why would we put our name to that?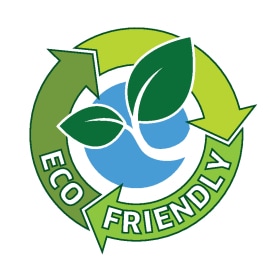 Starglow paints are based on a non-toxic water based PU Acrylic formula, free from solvents and harmful chemicals. They have low VOCs, are non-flammable nor harmful to the environment. Virtually odourless, these paints are quick-drying and brushes wash out in water. What's not to like?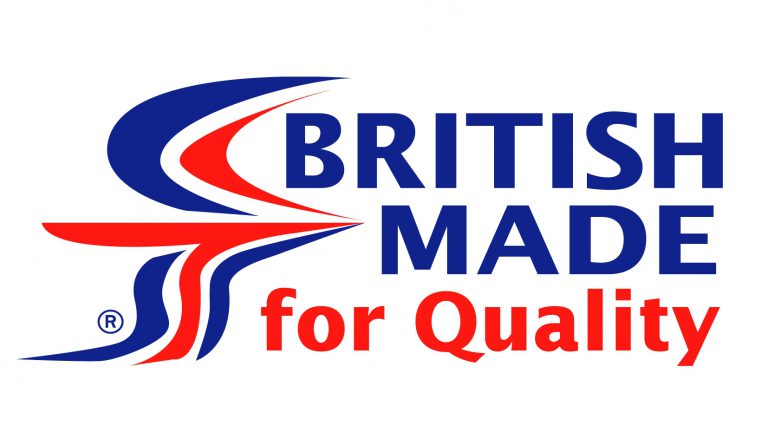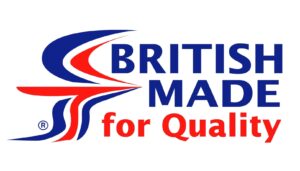 Starglow paints are proudly manufactured right here the UK for quality, performance and reliability.
Starglow Pixie Paint is a water-borne polyurethane coating containing large photo-luminescent particles / granules in 3 glowing colours: green, aqua- and sky-blue. This coating should be applied only by brush and the particles will be deposited randomly onto a textured ceiling (ideally). 
Pixie Paint is not intended as a total surface-area coating, rather it is best applied as irregular shaped strips and patches of random size, shape and position across the surface (usually a ceiling) so in darkness it resembles a starry-night sky.
Owing to the large size of the photo-luminescent particles used in Pixie Paint, please ensure the coating is applied to a high surface which is safely out of reach of children and is not exposed to any passing contact which could dislodge the particles. For this reason the paint should only be used on ceilings.
Pixiepaint paint should be thoroughly mixed before use and re-mixed periodically during use to ensure the particles are properly suspended in the paint and not left to settle.
The clear medium used to make Pixie Paint has a MATT finish when dry, which means the paints presence will be less apparent in the daytime; depending of course on how the light is reflected off the ceiling surface.  There is bound be some visible difference in the very 'dry' matt finish of a white emulsion ceiling paint and that of the polyurethane based matt Pixiepaint. We recommend you make a small test patch first to see how the paint will look when dry.
For maximum concealment, we recommend using on white textured ceilings, as unlike smooth white matt ceilings, the irregular textured surface helps conceal the paint's (particles) presence from the casual observer.
See 'Delivery' for our dispatch days, shipping costs and options. Prices exclude VAT.